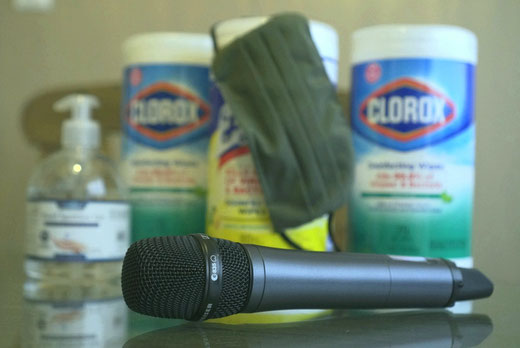 Like you. I'm watching news broadcasts with reporters wearing masks and holding microphone long boom sticks to avoid close contact with interviewees.  Also, like you I'm watching Zoom weddings, but as a professional MC/DJ and sound engineer, I'm concerned when I see officiants and speakers casually handing off the shared microphone.  
I'm also concerned when I see mobile musicians sharing microphones with complete strangers. During this time where we are all doing our best to keep safe and healthy I'd like to do my part to keep your COVID19 Wedding Ceremony and celebrations safe with an expert opinion on a subject not widely discussed today, microphone hygiene.  I'd recommend a stop sharing microphones, if at all possible, in the COVID19 era, now let me explain why and provide you with practical alternatives.  
"Microphones are Like Toothbrushes"
Says my friend and fellow professional DJ Brian S. Redd. We might not be mindful of this as we're given a microphone so our guests can hear us, but it's crucial to understand what subtly is taking place.  When I was a band leader, I decided to buy my own microphone mainly because I wanted to always have the mic I'm used to.  Later, I felt I wasn't getting exposed to viruses and colds.  As we thing about shared mic, we've taken possession of something someone exposed to respiratory droplets. We remember singers with their lips pressed against the microphone, something happens when we talk even if we don't normally notice it.  We too are the culprits, we exhale and expel respiratory droplets, even if its subtle.
Add to that the flexibility of wireless mics its so convenient to walk around and hand it to another, or the fear of public speaking might propel someone to hand of a mic to someone else as soon as possible.  It could be we don't understand what's going to happen next in the order of events or we could be so excited to embark on our lives together (I know I was very excited on my wedding day).  We need to be prepared for situations like this before they happen.  Regardless of what's happening in and around us, respiratory droplets are exhaled and deposited on our microphone grill and on its sides (ewwwww). While I'm not sure if its consistently enough to make someone ill, I understand its enough to cause a COVID19 health risk to those physically handling an unsanitized.  Remember the image of what happens to a microphone, it's something I've taken to heart in my microphone use (even before covid19).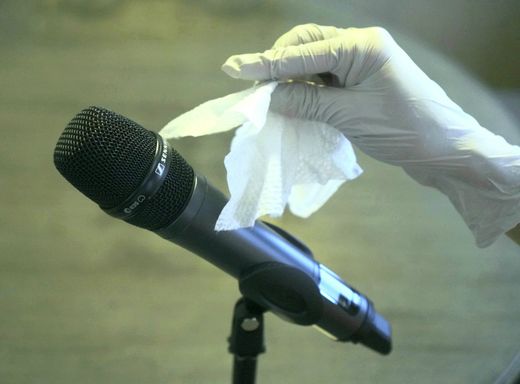 Microphone Hygiene During & After Our COVID19 Crisis is a Health Concern
While I don't have a public health background my county (Santa Clara County Health Department) recommends, "if a microphone will be passed around, it should be wiped with a disinfectant wipe or other effective method before passed to the next person or the next person can disinfect it when received."  
The risk is clear, and although many people are getting vaccinated for COVID19, some participants and guests may have compromised immune systems, which can put them at risk.  Therefore, its imperative to me to tell you, your officiant, your guest speakers and audio engineers to stay safe and use these tips to stay healthy.
Options and Alternatives
Use a Microphone Stand!
Keep your microphone on a stand so that people aren't constantly touching it with their hands  Yes, audio engineers, you may have to figure out the appropriate height to set it ahead of time or make adjustments as needed, but people won't be easily passing a mic back and forth.  We'll, that's a good start, but there's more and I feel you can do more to stay safe.
This is how we speak on the mic!
 Not everyone knows how to properly use a mic. Okay, it's more than just talk into it,  it's the spacing. Some want to kiss the microphone as the talk, while others get farther and farther from the mic as a toast goes on. Just like a wedding rehearsal those who are speaking should rehearse how they will speak on the mic.  Generally, speaking across the top 3 to 4 inches from the mic grille is the proper method and will get you an ideal sound, but regardless if you're coached and prepared, with instructions sometimes that all goes out the window, and here's something else that might help.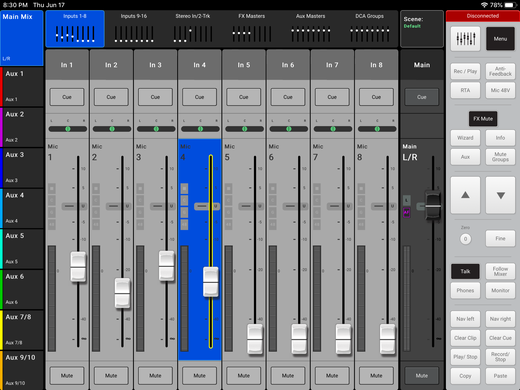 Turn my microphone up!..or turn it down.
This is the tech nerd part, specifically for audio engineers, yet as a consumer, customer and partner, its important to know. We all know that everyone's speaking volume is different. You may have that soft-spoken uncle who you can barely hear or that aunt who's often loudly saying "forget-about-it!"  
Yes, there's a wide dynamic range in those who will be speaking at your event and the audio professional behind the sound board should at the very least be guiding the fader/gain level up and down so that toasts and speeches can be heard.  Audio engineers can use compression effects to normalize the volume level and lower the dynamic range so that the person speaking can be heard (or quieter).
If the volume level isn't adjusted as needed you might risk having someone kiss the microphone or inadvertently spray more respiratory droplets into a mic in order to speak louder.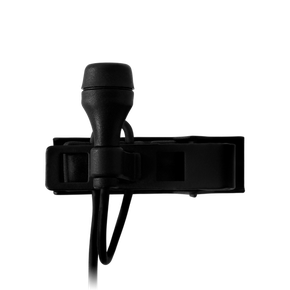 Get multiple mics!
My wife reminded me of this as an alternative and as I pondered her thought I remembered MC/DJs like me, who have a guest microphone and their own microphone they don't share with others. Pre-COVID19 MC/DJS would recognize that they were getting sick with colds and viruses as a result of passing a shared mic around, so who's using which mic is very important.  Nowadays, officiants can wear a low profile headset mic, a groom can be equipped with a lavalier (compact clip on mic), a directional microphone can be hidden and aimed at the bride and multiple mics can be placed on stands or assigned to specific speakers. Yes, it requires coordination, a well-trained audio engineer and reliable professional equipment, yet its still possible and it isolates people from sharing audio tools. Something like this may be more expensive, but you are being mindful of the health of those speaking at your celebrations. There are other options to reduce risk.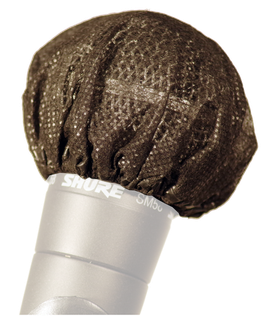 Speak into this!
A protective screen to prevent respiratory droplets from reaching the microphone grille.  Ben Stowe, President of NLFX Professional sells the DMC – 100 Disposable Microphone Covers in a 100 pack and has a great video demonstration on how protective your microphone metal windscreen from respiratory droplets. That being said, this is not a set it and forget it role, you need to change the protective screen and sanitize the microphone between uses, make sure you wear appropriate PPE while sanitizing the mic, and I'd recommend keeping it on a mic stand.  This will not only protect those who are speaking at your event, you'll contribute to the culture of sanitation needed during this time.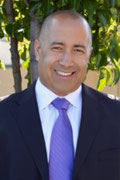 Sean Pasin – Board Member with Bay Area Chapter of American Disc Jockey Association, Master of Ceremonies, DJ, Lighting Designer, Officiant, Vocalist and Guitar Player.  Sean, a US Army Veteran, has a Master of Arts in Communication Studies from San Jose State University and has provided teaching and coaching to DJs and Vocalists worldwide.